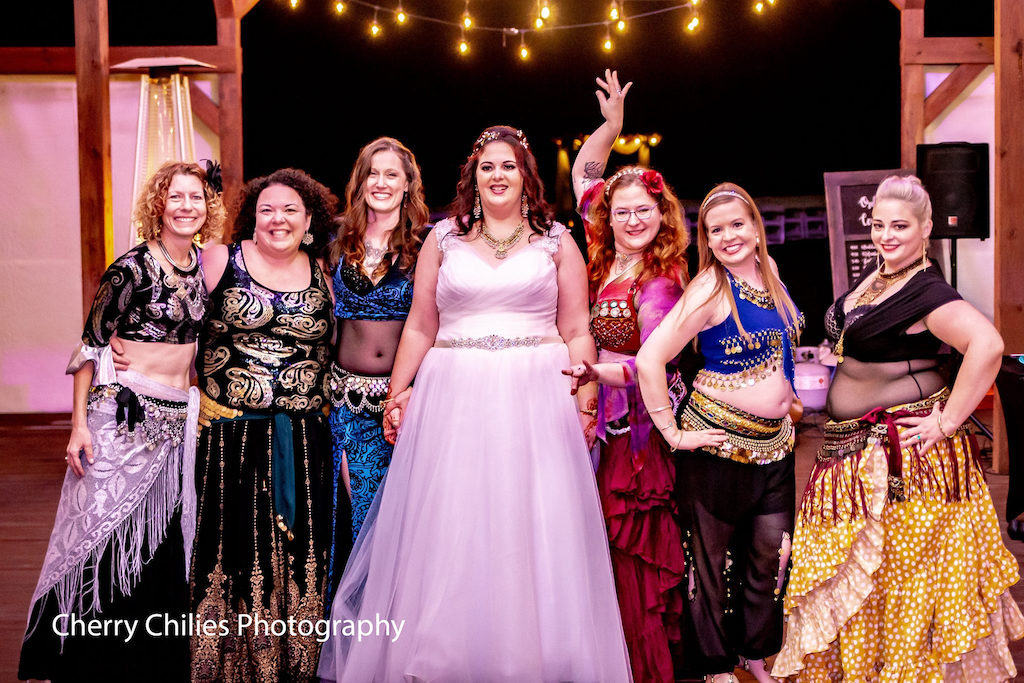 Mirage is available to provide fun, classy, and family-friendly entertainment at your event! We perform either as a troupe or individual dancers may be available. Some examples of events we perform at are family reunions, family friendly and children's birthday parties, and weddings. We do not perform at bachelor parties.
If you have us at your event, we can provide dancing, as well as engage in more interactive experiences such as teaching some belly dance moves or even a short, guided choreography.
There is a Mirage dancer at the Olympic Flame Restaurant on Friday evenings from 7 pm – 8 pm, if you would like to see or talk to a dancer.
To hire Mirage or request additional information, please Contact us. We are excited to help you celebrate and liven up your event!